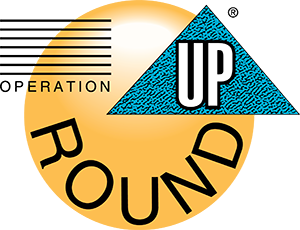 Operation Round Up (ORU) is a program that gives back to members and organizations in need through the support of Medina EC members, employees and donors. Since inception in 2006, ORU has awarded more than $157,000.
Apply for ORU Funds
Individuals and families can apply to receive ORU funds by submitting a complete application.
Applicants must live in one of the 17 counties served by Medina EC to be eligible. Operation Round Up funds cannot be used to pay for electric bills, solar panels, or anything related to electricity provided by Medina Electric Cooperative.
Holiday Grocery Give Application Due November 4
The Operation Round Up committee has voted to give 20 $150 H-E-B gift cards for holiday meals in November.
Apply Online
Grocery Give English PDF
Grocery Give Spanish PDF
Applicants can apply for both the Grocery Give and the regular ORU application in November.
2022 Application Deadlines: February 4, May 6, August 5, November 4
Applications can be submitted at any time and emergency requests can be reviewed prior to application deadlines.
PDF Applications:
Organization Application:
Organizations are required to provide a 501(c)(3) letter (if tax exempt), the previous year's financial statement, and a cover letter explaining how the monies will be used in as much detail as possible.